Highlights
TerraFlow ground following system provides a highly adaptive frame connection and adaptation to ground contours
Very easy operation - only one single and double acting outlet needed
14 small diameter rotors for excellent crop turning in all conditions
Compact, easy transport due to trailed concept
High clearance in headland position
Large working width, simple operation
Fanex 1344C and 1564C has have been designed to offer a low maintenance level for easy, enjoyable operation with long service intervals. 
These tedders feature 12 or 14 small diameter rotors respectively and a wide 13.4 - 15.6m working width for high output.
Accurate ground following is paramount to achieve an excellent feed result. Especially in challenging and demanding field conditions. You want to efficiently turn the crop, not the soil.
The new innovative TerraFlow ground following system, with a highly flexible frame, 
ensures outstanding ground adaptation and crop turning capabilities. 
The advantages:
TerraFlow ground following system provides a highly adaptive frame connection and adaptation to ground contours
Very easy operation - only one single and double acting outlet needed
12 or 14 small diameter rotors for excellent crop turning in all conditions
Compact, easy transport due to trailed concept
High clearance in headland position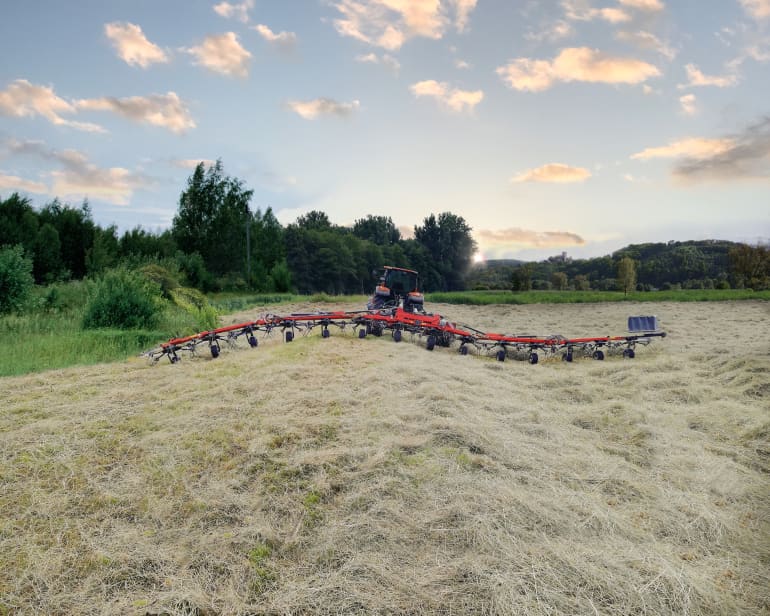 TerraFlow is an innovative ground following system between carrier and tedder. The special geometry between transport wheels and tedder tines secure a clean pick up of crop, also in very challenging conditions.
The tedder unit follows the chassis wheels and adapts completely independent of the movement of the carrier frame. This means tine distance to ground remains constant in all terrain, providing clean and accurate work and a uniform crop flow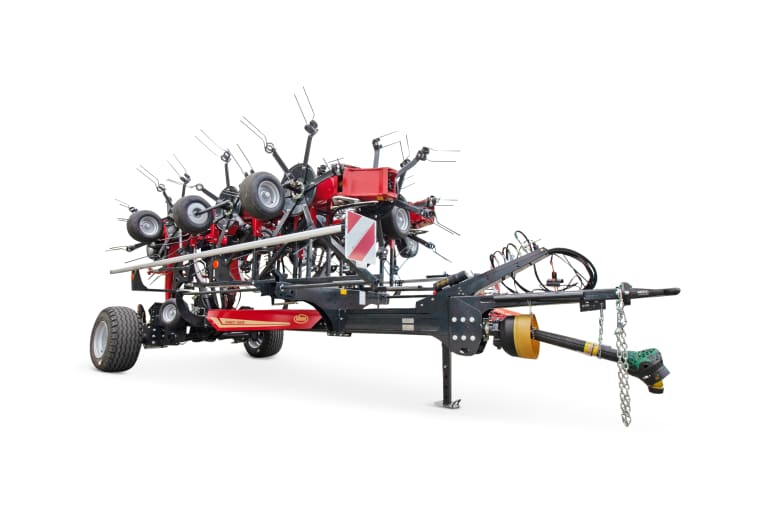 These tedders fold into a transport width below 3m and is driven like a trailer on road smoothly following behind the tractor.
To connect the machine 40 and 50 mm towing eyes are available as well as a K80 ball coupling. The machine can be connected in high or low position of drawbar.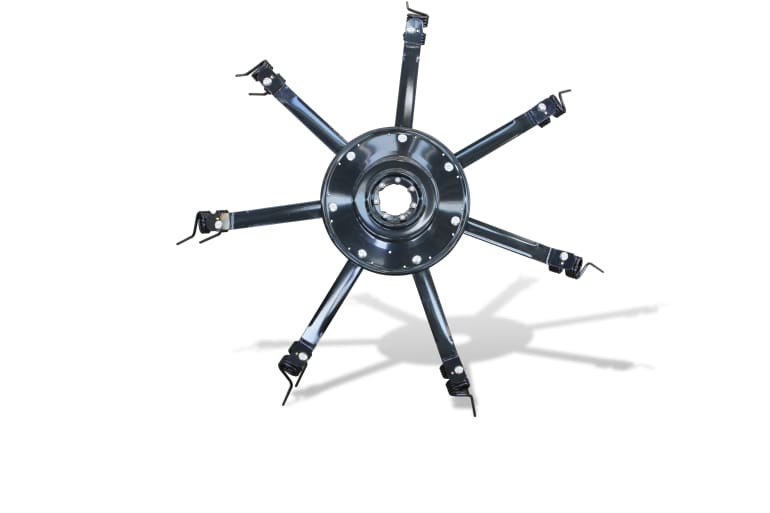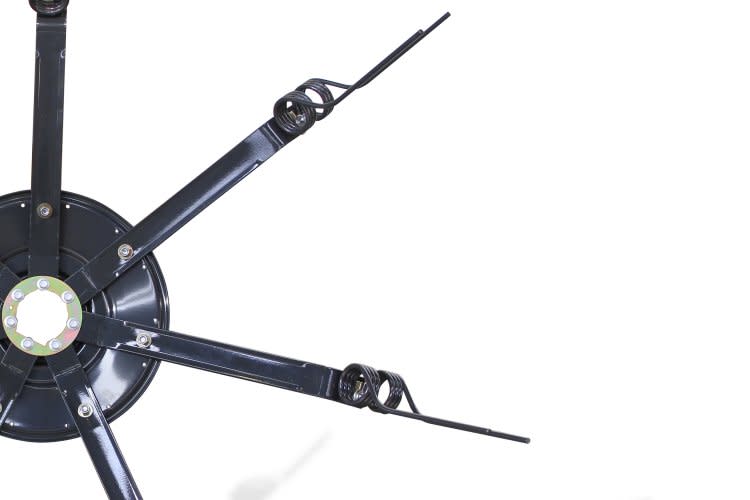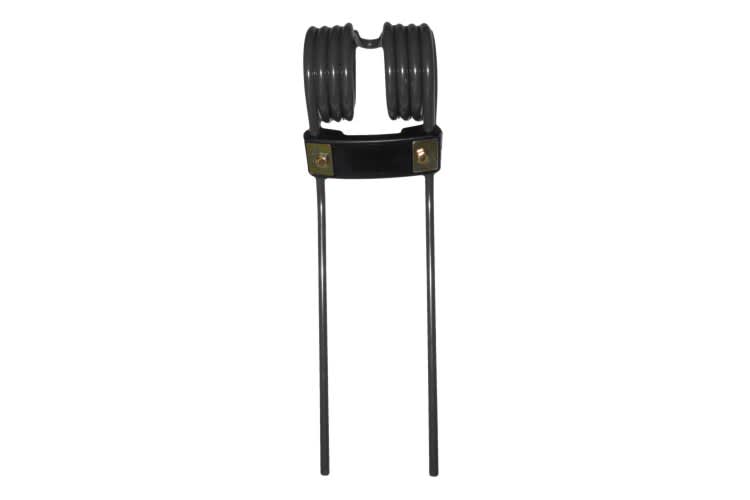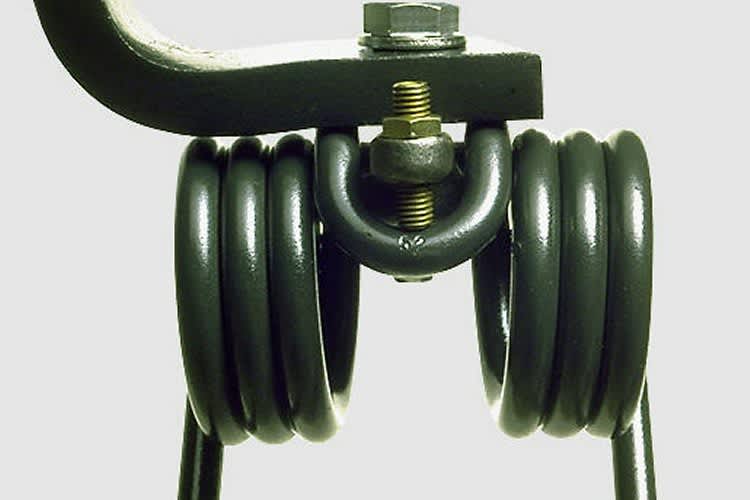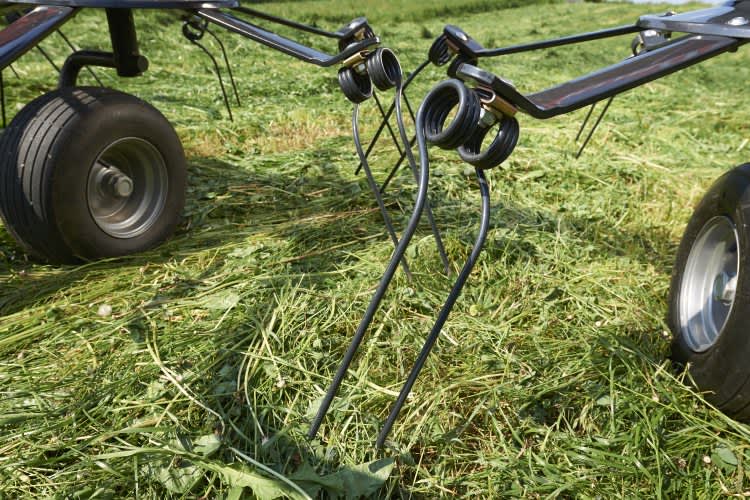 Super-C Tines – Even Spread,Clean Job
Made from flat steel, the tine arms form a very compact unit with the rotor plate and utilize the force of the rotor plate for higher durability of the time arm. This makes a Fanex tine arm by far more resistant to any type of load.
The Super-C tine can be locked in three positions to customize the pickup angle to different conditions. For heavy silages the angle can be set more aggressive and for fragile crop a gentler angle can be chosen.
Made from 10mm shot-peened spring steel and a coil diameter of 80mm, Super-C tines add up to the most durable and flexible tine in the market.
Super-C tine with symmetric spring tines ensures efficient pick-up and turning of the crop. Tines with same lengths has the added advantage that load is spread evenly on both tines, providing longer life time.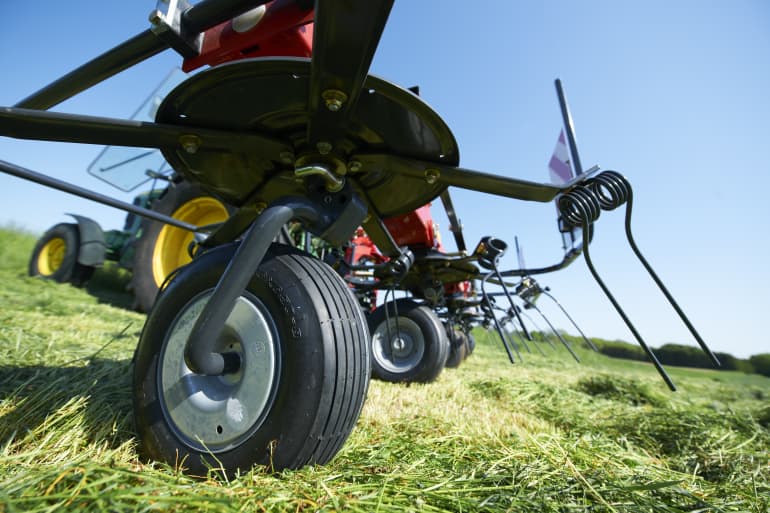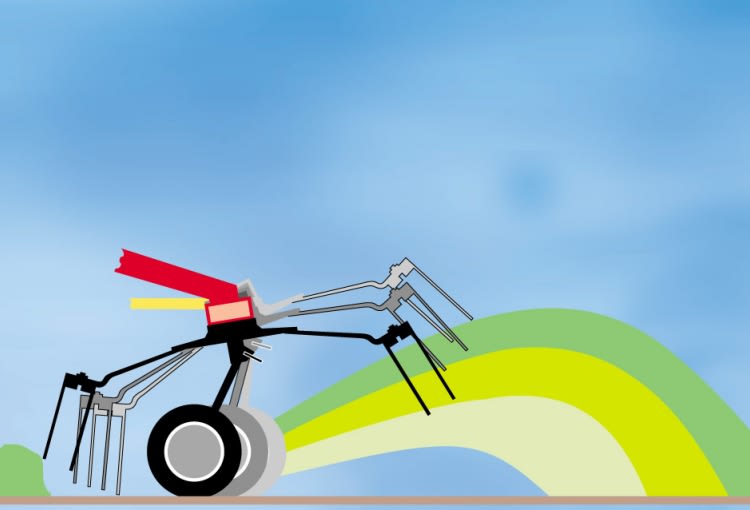 Simple three-way adjustment of wheel height, allows the optimum spreading angle to be achieved according to crop conditions.
High-quality forage allows the optimum spreading angle to be achieved according to crop conditions, helping you to produce high quality forage.
Setting the rotors to the right spreading angle will considerably improve the spreading action, and speed up the drying process.
The mower swaths are neatly lifted by the tines and evenly spread over the full width.
Tines glide in a more uniform frequency over the stubble, so the risk of dirt being lifted by the tines is minimized.
Solid Design- Maintenance Free Operation
Gearbox does not serve as part of the main frame, but is bolted on. No strain is transmitted to the gearbox.
Permanent oil bath lubrication – no maintenance of the gearbox required.
Dust and water proof gearbox design. No corrosion.
Double bearing on both sides of the drive shaft for highest durability to withstand the most severe conditions.
Crown wheel and pinion positioned in one housing for very reliable drive.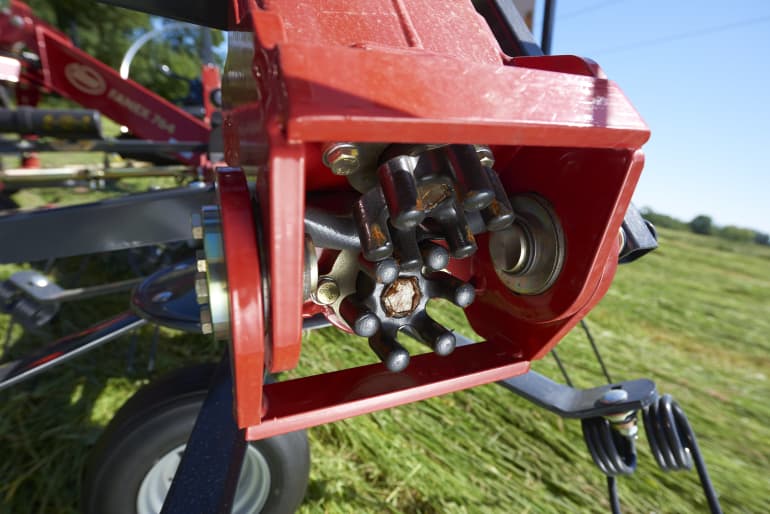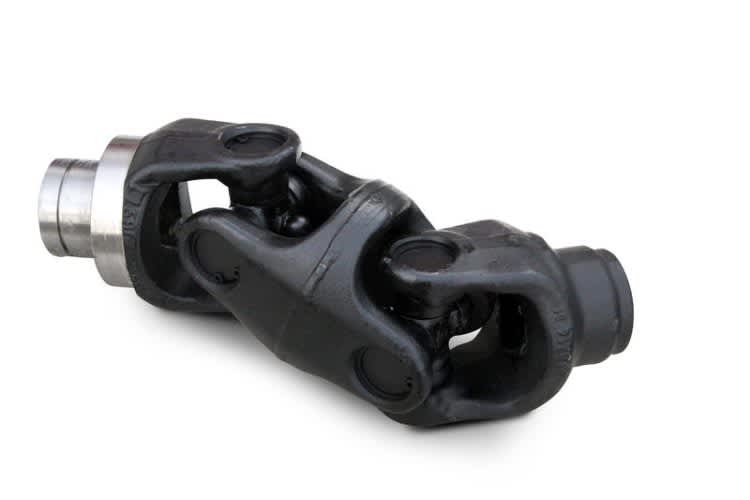 Powered by maintenance-free driveline and gearboxes.
Reliable driveline with a strong combination of maintenance free universal joints and HexaLink finger clutch.
Hinges are connected with strong maintenance-free roller bearings for extended longevity and stability of the connection points.