Vicon EXTRA 390 - 395 - Rear Mounted Disc Mowers
Vicon Disc mower butterfly combinations with low weight and high working width.
Working width of 8.70-9.50m
Butterfly Disc Mowers
Vicon EXTRA 390-395 are the perfect machines for the ever growing number of cattle farmers looking for an effective solution enabling them to mow extensive areas with a relatively small tractor. Designed to match the needs of large-scale mowing, Vicon EXTRA 390-395 are packed with features to meet these demands. The centre suspended mowing units, in combination with the triangular discs, offer unmatched mowing performance.
The Advantages:
Available with hydraulic spring adjustment
Centre Suspension
8.70-9.50m Working Width
NonStop BreakAway
Vertical Transport Position
Fully welded EXTRA cutterbar with triangular discs.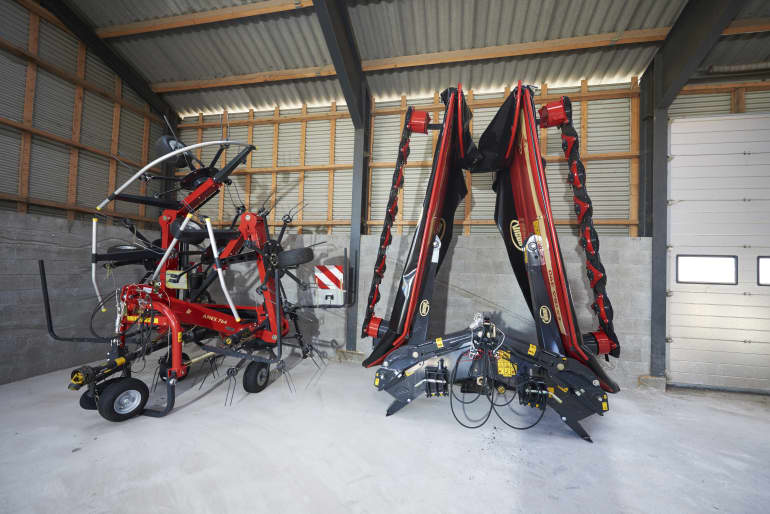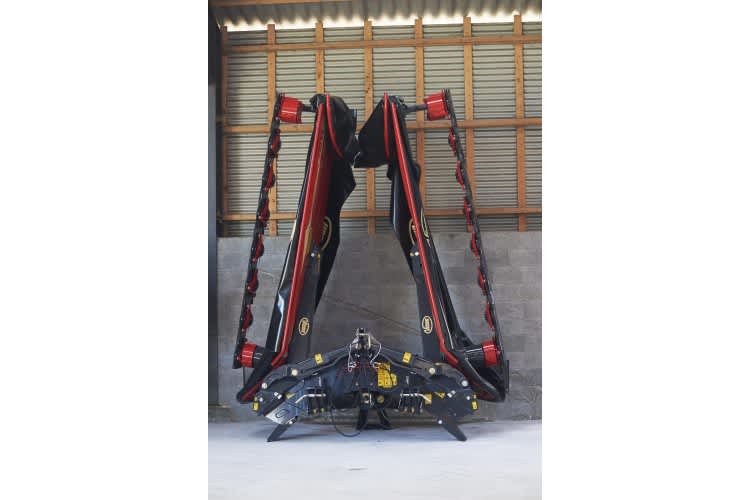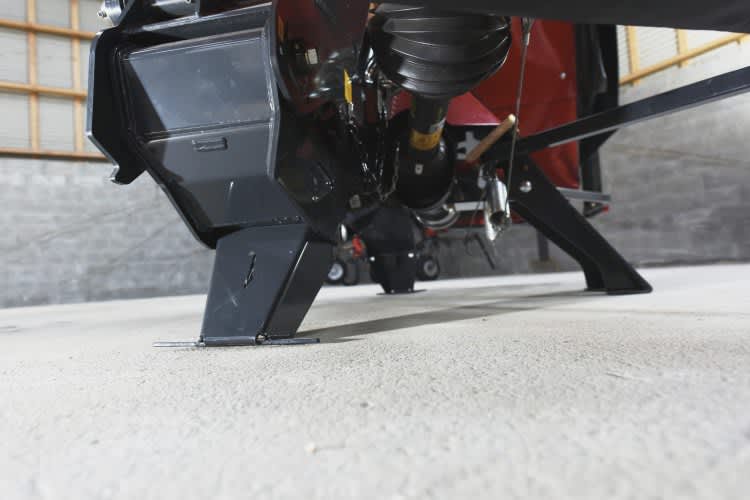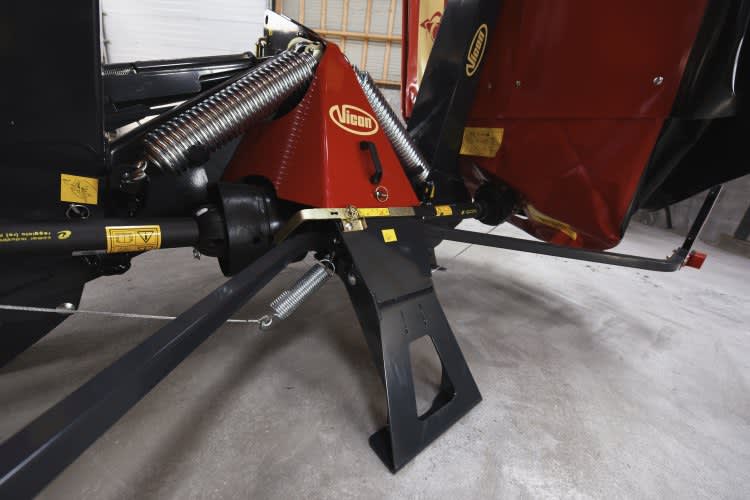 With the new parking device, storage of the EXTRA 390 & 395 is easy and convenient, requiring minimum space during winter storage. The EXTRA 390 & 395 are firmly parked on a strong and stable parking foot, bringing the total height below 4m.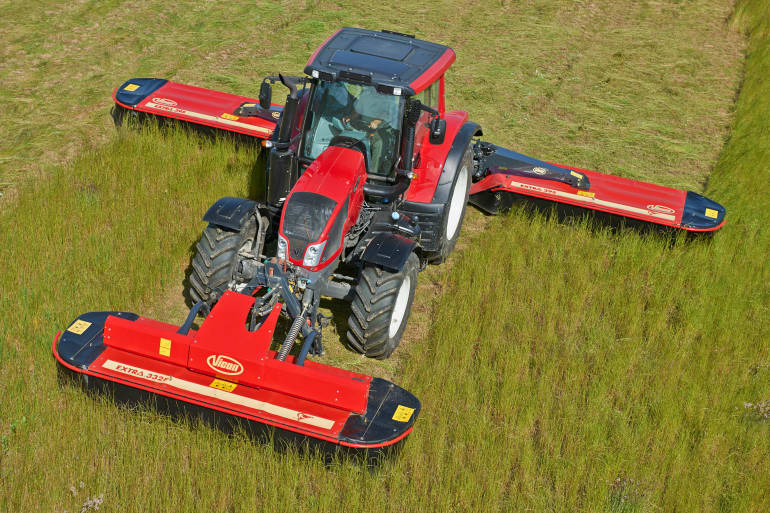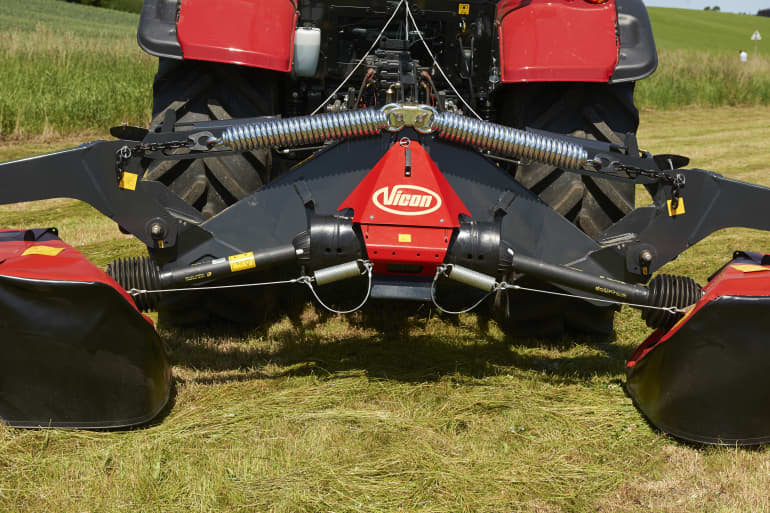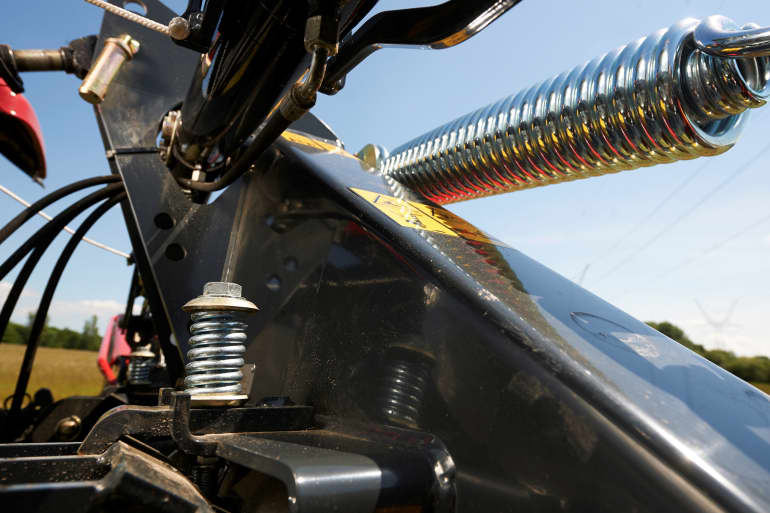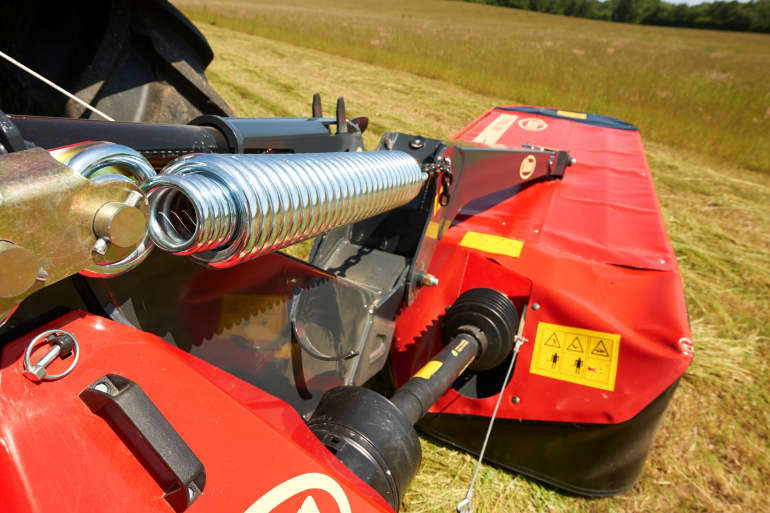 The mowing units are centre suspended offering an even weight distribution across the complete mower width.
Faster and more precise adaptation to ground contours is also achieved due to the centre suspended design.
The benefit is less skid wear and optimum protection of the stubble.
When turning on headlands the hydraulic cylinder, which is also used when going into transport position, ensures ample clearance to the swath, so they remain undamaged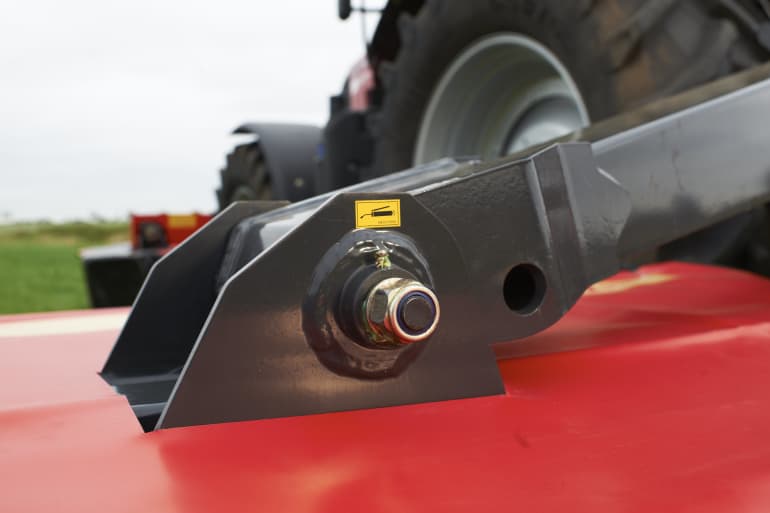 EXTRA 390-395 can be adjusted for optimal operation according to different circumstances, such as field contours or working width of the front mounted mower.
To ensure optimal overlap between front and rear units, the mowing units can be mounted in two positions on the suspension arm.
This also gives you an option of wider overlap in hilly conditions, lessening the need for SideShift equipment.
The EXTRA 390-395 is an eco-friendly, energy saving solution able to work on tractors with as little as 110hp.
The low weight of only 1360 or 1500kg, together with the ideal weight distribution that butterfly combinations offer, give the optimum combination of low power requirements, low weight and high efficiency.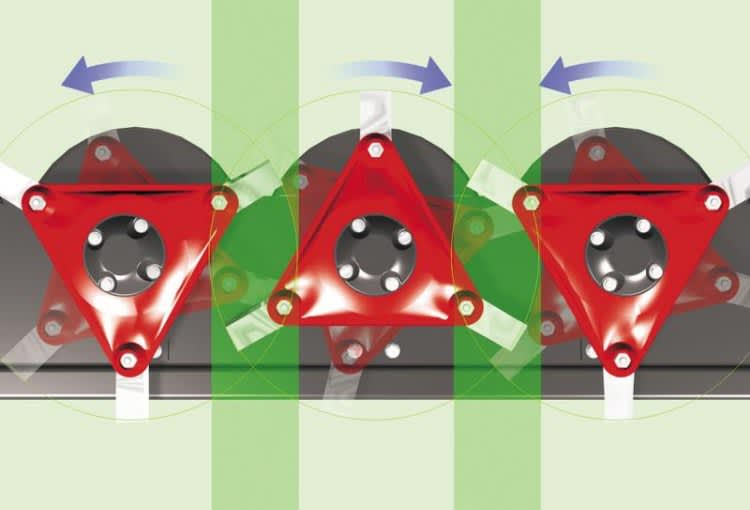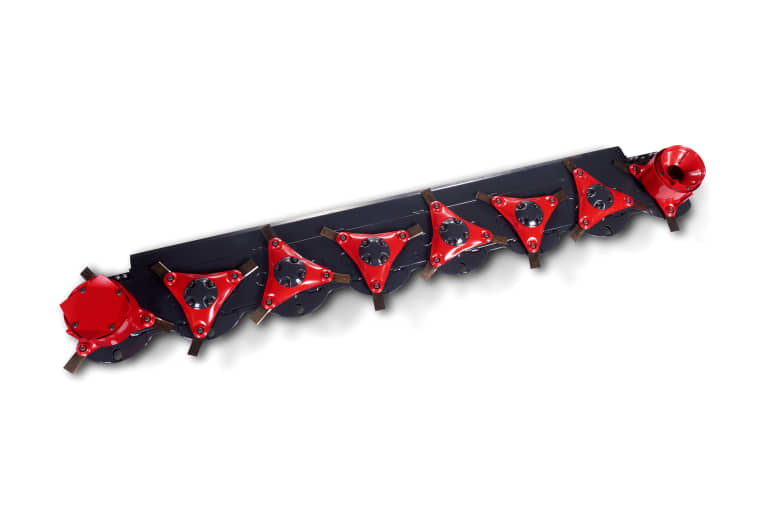 The EXTRA cutterbar is designed for low maintenance and offers a very quiet operation.
Operators will immediately love the virtually quiet operation of the new cutterbar – convenient during a long and busy working day
Fully welded cutterbar for a very strong construction.
Even number of contrarotating discs for improved overlap.
Three bladed discs for more cuts.
Smooth stone guard design for excellent cutting quality.
High oil capacity ensuring low working temperature.
Low noise level thanks to specially tooled gear wheels.
Twisted knives for a clean cut in all conditions.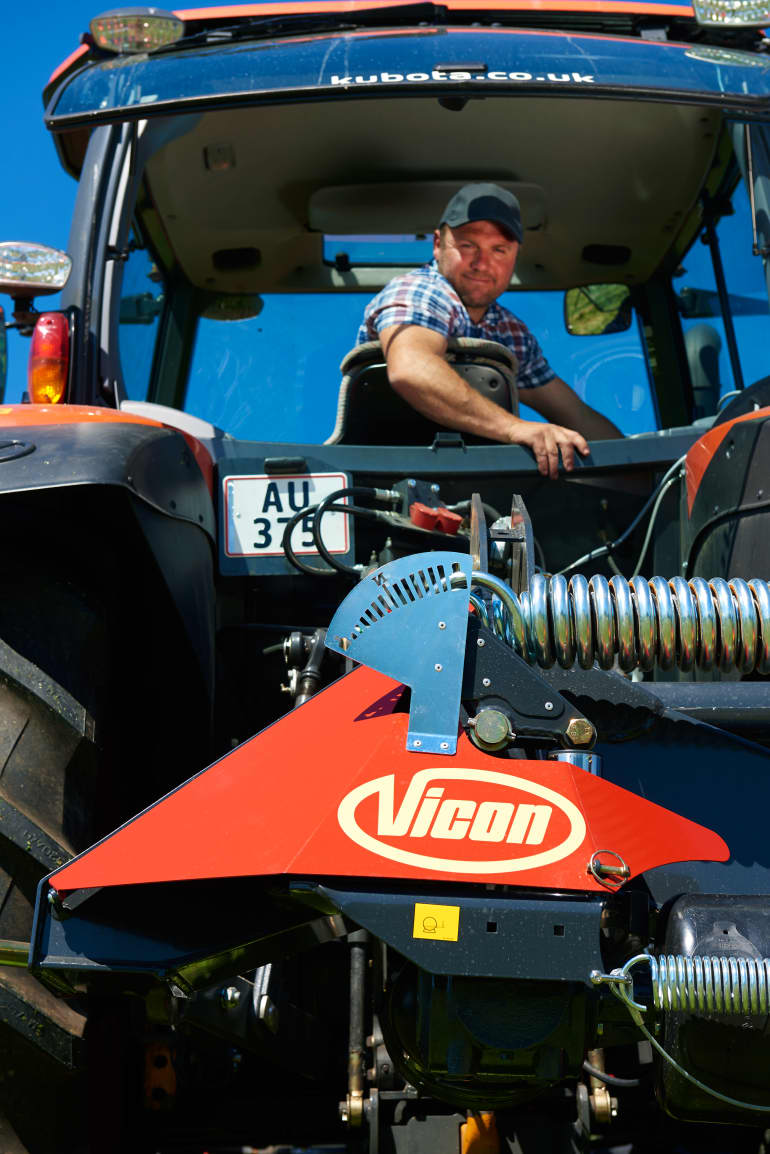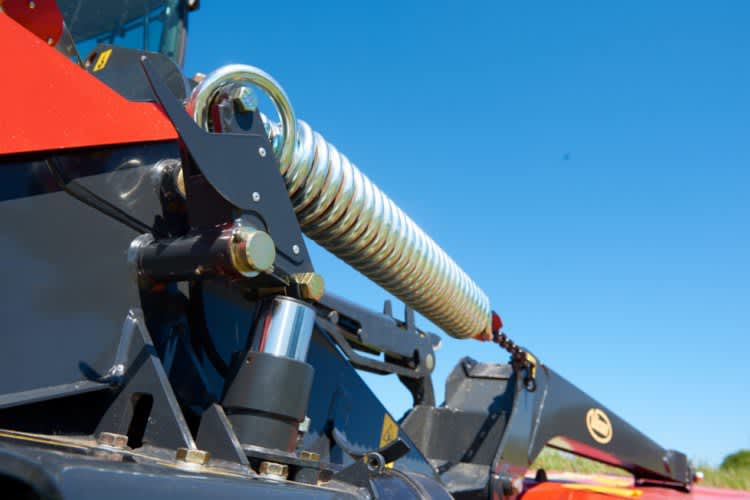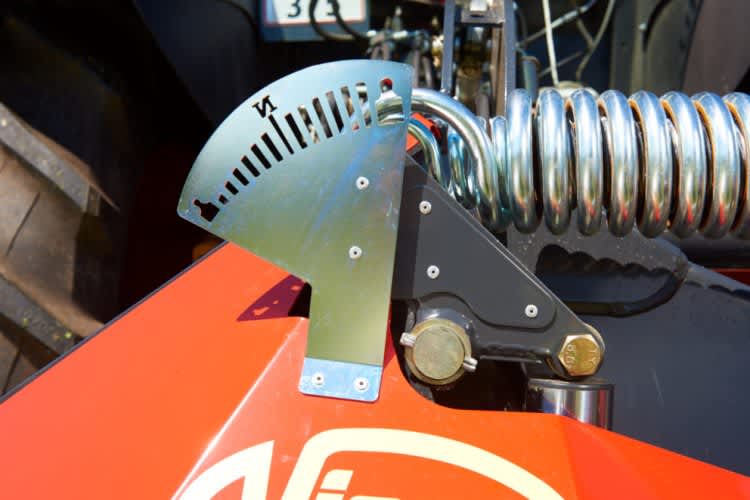 This feature provides easy and simple setting of the ground pressure. For greater operator comfort, ground pressure of the large suspension spring is set hydraulically from the tractor cab. On the hydraulic version the tension on the large suspension spring, which controls the ground pressure, is adjusted hydraulically, to increase or lower pressure. The chosen ground pressure level is conveniently registered from the easy-to-read scale.