Vicon EXTRA 628FT - 632FT - 632FR - 635FT - 635FR - Front Mounted Disc Mower Conditioners
Front mounted Vicon mower conditioners with steel tines or roller conditioning.
Working width of 2.80, 3.20 and 3.50m
Front Mounted Disc Mower Conditioners
Vicon EXTRA 628FT, 632FT, 632FR, 635FT and 635FR can be used in combination with a variety of mower conditioners, including the Vicon EXTRA 800 Pro series, 632T and the 690T, or on its' own, making this an extremely versatile machine. With working widths of 2.80, 3.20 and 3.50m, the capacity of the machine is substantial.
The Advantages:
2.80, 3.20 and 3.50m working width
SemiSwing Steel Tine Conditioning
Chevron Roller Conditioning
Innovative Suspension Design
Flexible moving pattern, downwards movement of 250mm and upwards of 420mm.
Variable Conditioner Rotor Speed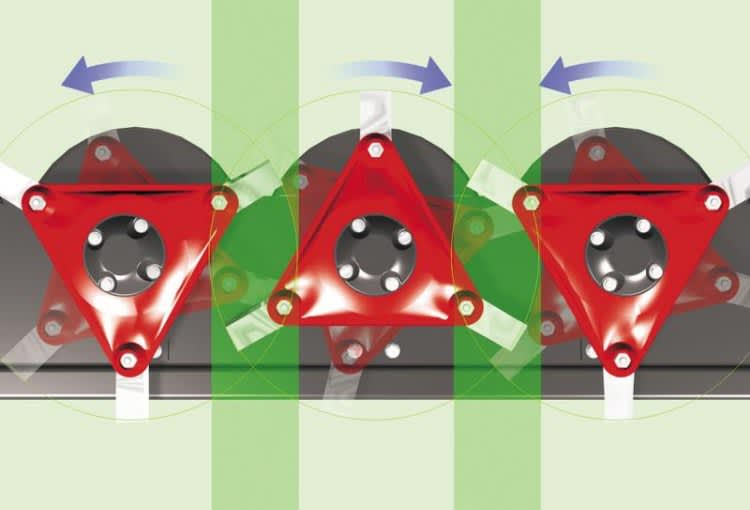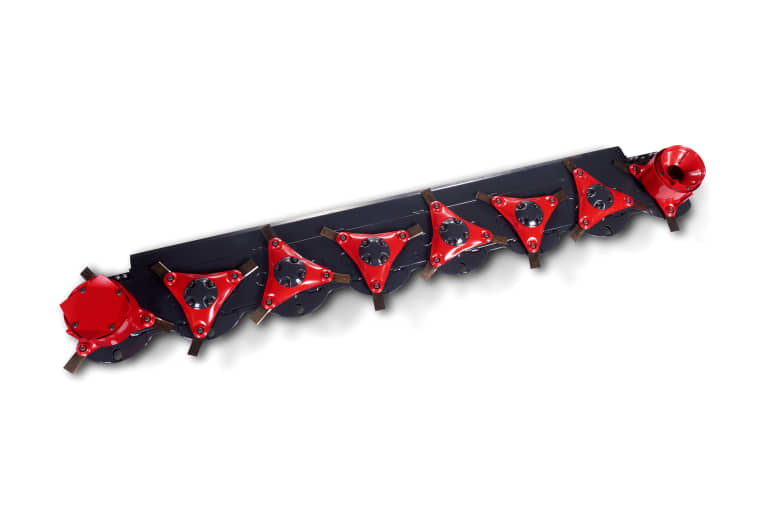 The EXTRA cutterbar is designed for low maintenance and offers a very quiet operation.
Operators will immediately love the virtually quiet operation of the new cutterbar – convenient during a long and busy working day
Fully welded cutterbar for a very strong construction.
Even number of contrarotating discs for improved overlap.
Three bladed discs for more cuts.
Smooth stone guard design for excellent cutting quality.
High oil capacity ensuring low working temperature.
Low noise level thanks to specially tooled gear wheels.
Twisted knives for a clean cut in all conditions.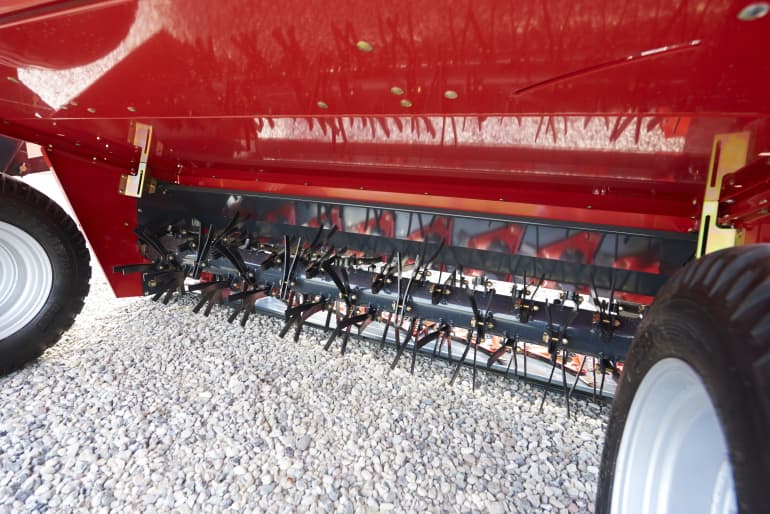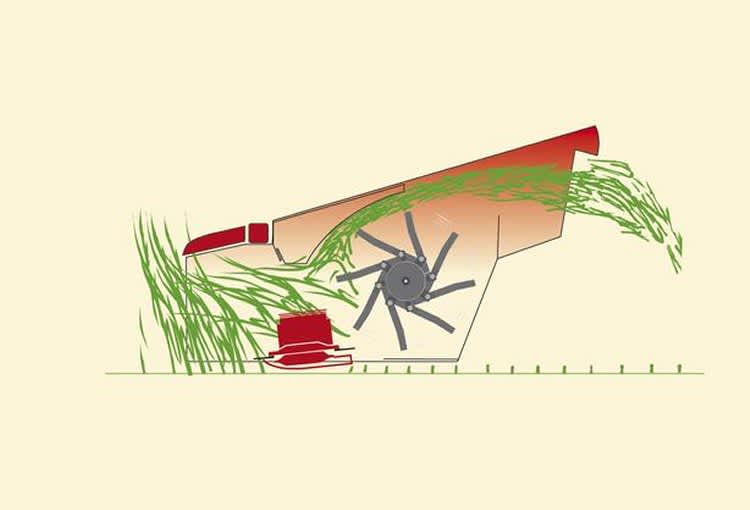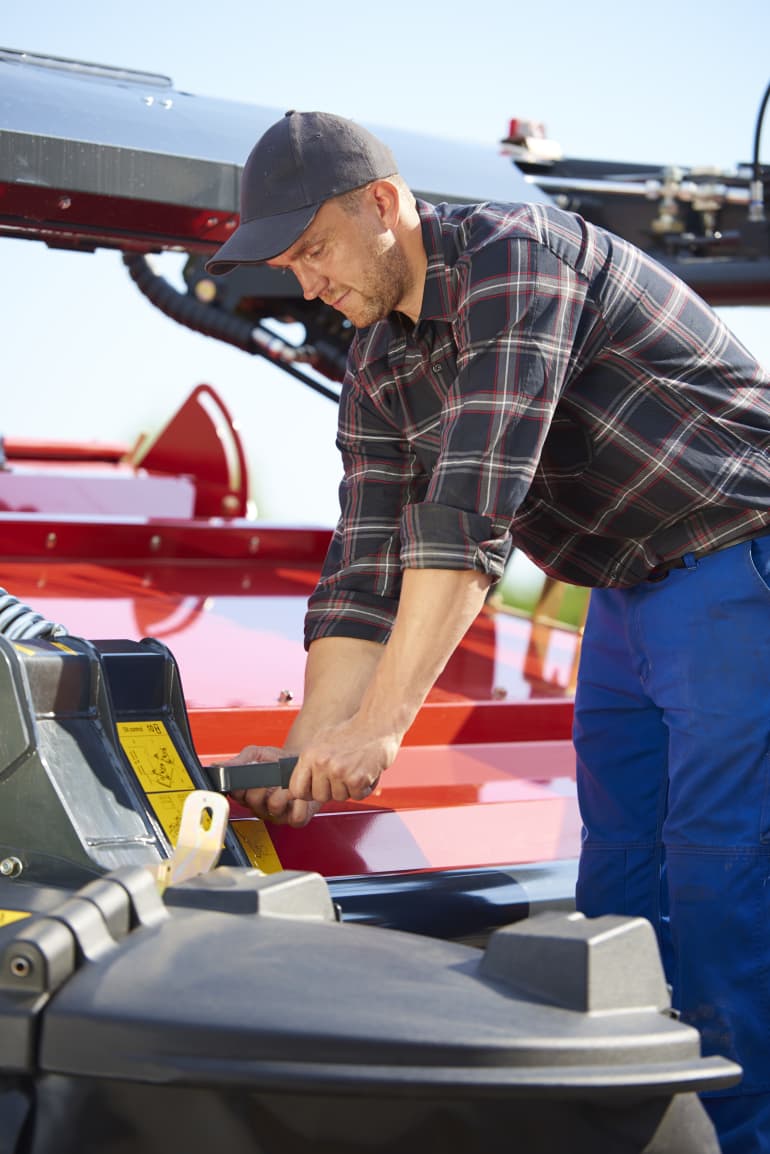 The SemiSwing conditioner system combines the aggressive conditioning seen from fixed fingers with the excellent tine protection typically associated with free swinging tines.
During normal operation the tines are fixed for effective conditioning, but if a SemiSwing tine comes into contact with an obstacle, force will exceed 22kg (48.5lbs) and it will spring back and leave a generous space for the obstacles up to 103mm to pass.
The complete conditioner tine has been redesigned to move the centre of gravity. The result is that the tine will stay in position when hitting the crop, to give full conditioner effect and to minimise wear and tear on the turning points.
The angle and position of the SemiSwing tines give a better crop transport. The crop is moved away from the conditioner rotor, resulting in reduced risk of blockages and full effect of the conditioner plate.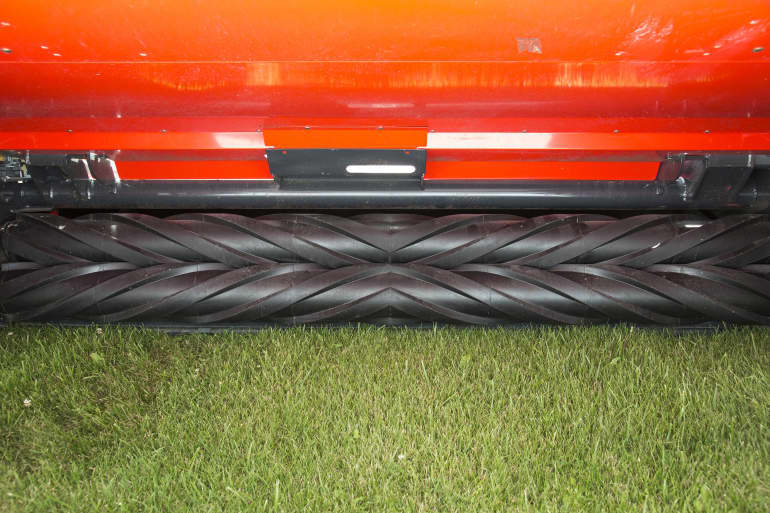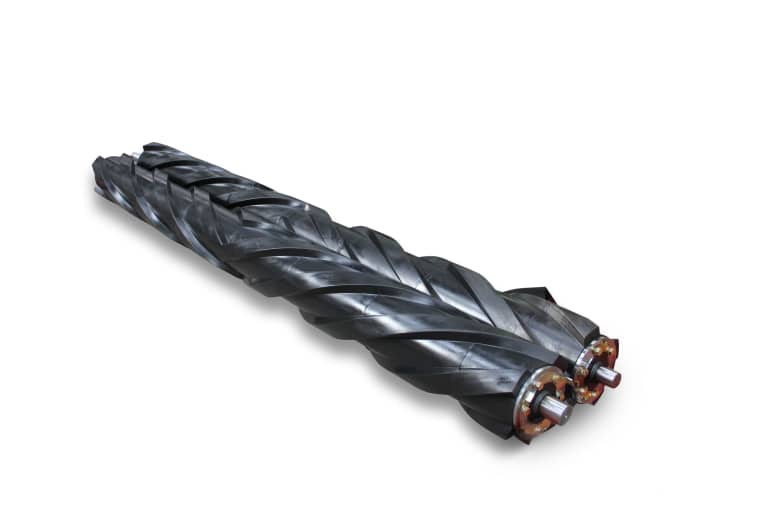 The Vicon roller versions are equipped with full width chevron rollers, quickly taking the cut crop off of the cutting discs and providing gentle and effective conditioning of fragile crops like lucerne/alfalfa, reducing leaf loss to a minimum.
The design of the rollers ensures, that the crop is placed in an even, fluffy swath.
The conditioning intensity is varied without use of tools, by adjusting the roller pressure exerted between top and bottom roller.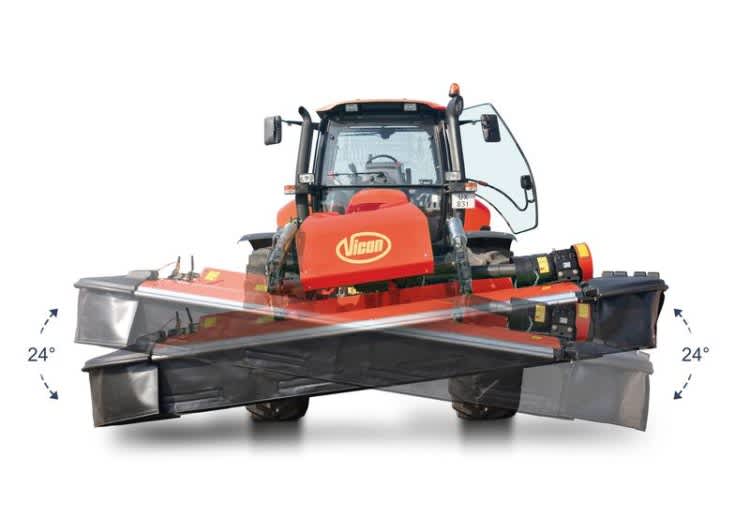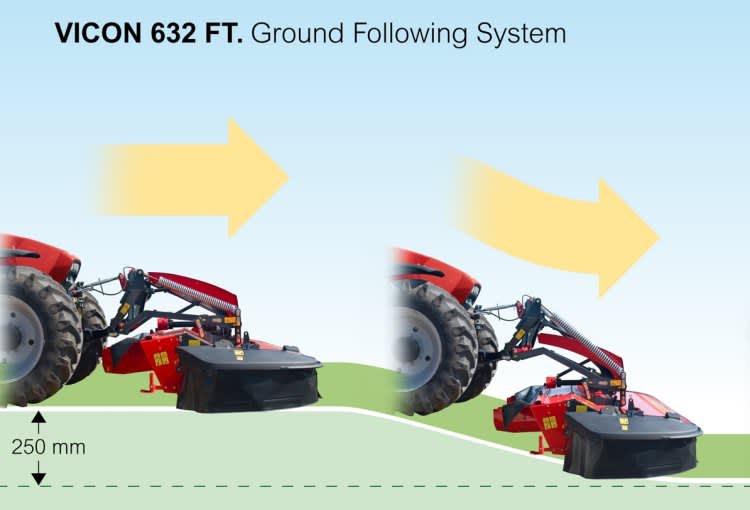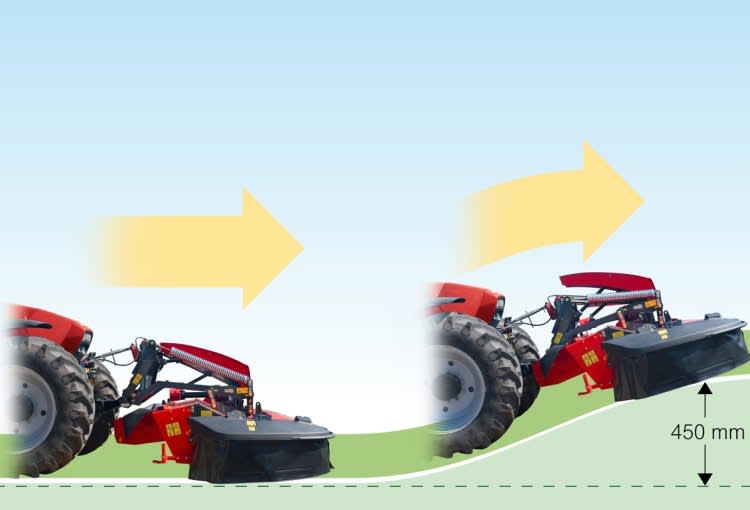 Due to the redesigned suspension of the EXTRA front mounted models, an even better fl otation and more even ground pressure is possible.
The two large suspension springs have been moved further outwards to provide better side stability, which is reflected in optimum protection of the stubble and far less skid wear.
In addition the innovative suspension design allows a transverse adaption of 24°
This ensures excellent adaption to uneven ground contours and higher reachable speed when mowing.
Technical specifications
Download brochure
| | | | | |
| --- | --- | --- | --- | --- |
| | Working Width | No. of Discs | Conditioner | Power Req, Min |
| EXTRA 628FT | 2.84m | 8 | SemiSwing | 50/70 kW/hp |
| EXTRA 632FT | 3.18m | 8 | SemiSwing | 60/80 kW/hp |
| EXTRA 632FR | 3.18m | 8 | Chevron Rollers | 60/80 kW/hp |
| EXTRA 635FT | 3.50m | 10 | SemiSwing | 70/90 kW/hp |
Find nearest dealer