TIM (Tractor Implement Management)
TIM is a cross-product and cross-manufacturer ISOBUS solution for the agricultural machinery industry whereby the implement is able to control certain tractor functions.
Baling is one of the jobs that require the greatest number of actions from the operator.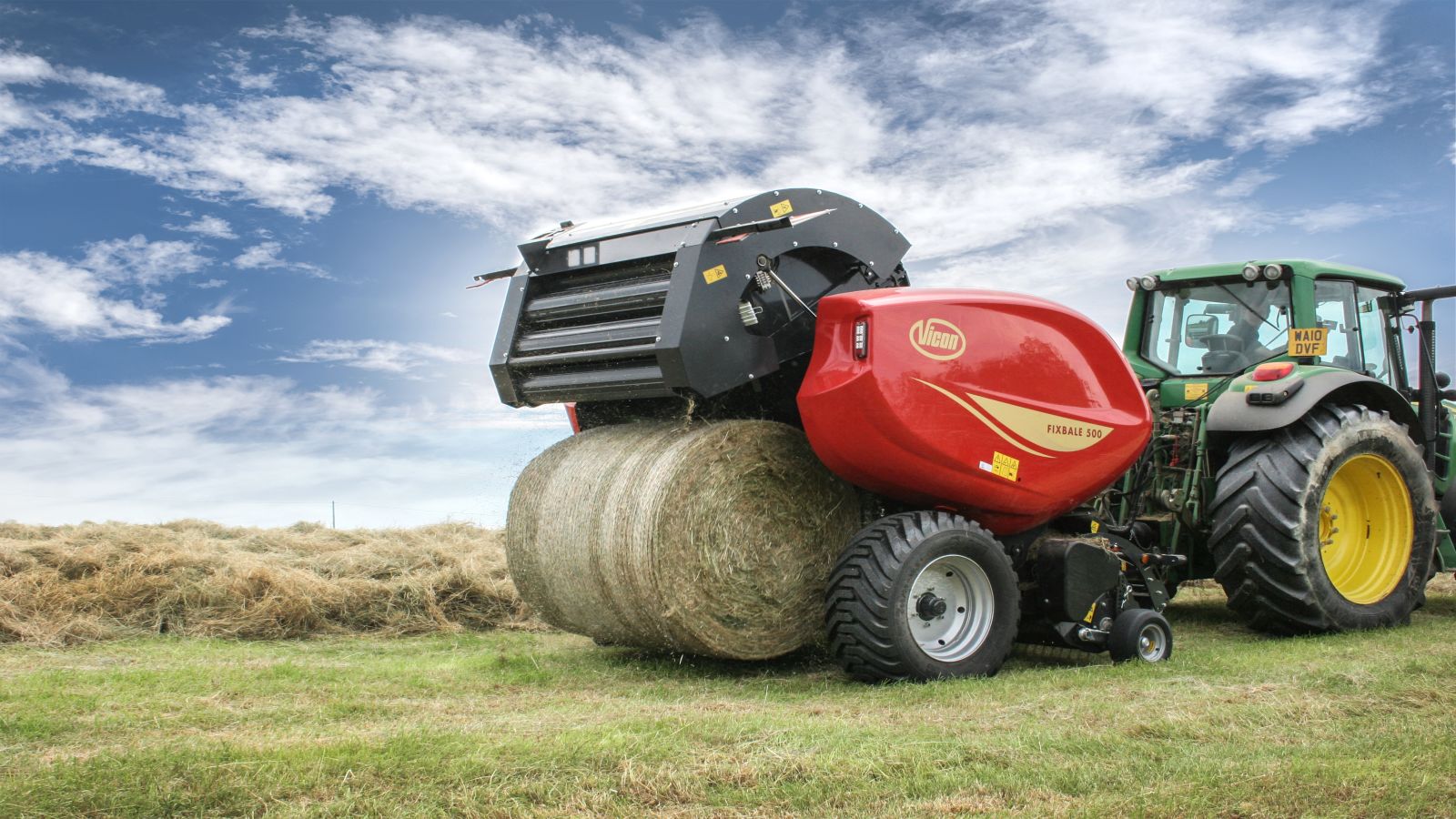 A BV PLUS and FixBale 500 Series round baler specified with TIM option handle most of these tasks itself. As a result, it not only provides a significant gain in comfort and efficiency but also ensures consistently high bale quality.
The TIM system really comes into its own in baling operations where the working windows are often narrow due to weather conditions. The work is completed more quickly and with a higher bale quality. Contractors and large farms in particular benefit from the user-friendliness of the TIM technology, which can be quickly mastered by different operators.
The logical next step in further enhancing the baling capacity of both models is to incorporate a higher level of automation, with the aim of maximizing efficiency and reducing time loss in the overall baling process. Now with the launch of TIM (Tractor Implement Management) technology, the range can be considered to be at the forefront of round baler development.