For Neil Smithson, bale quality and consistent size has become a stand-out factor for the Nottinghamshire-based farmer and contractor who makes around 10-12,000 round bales annually.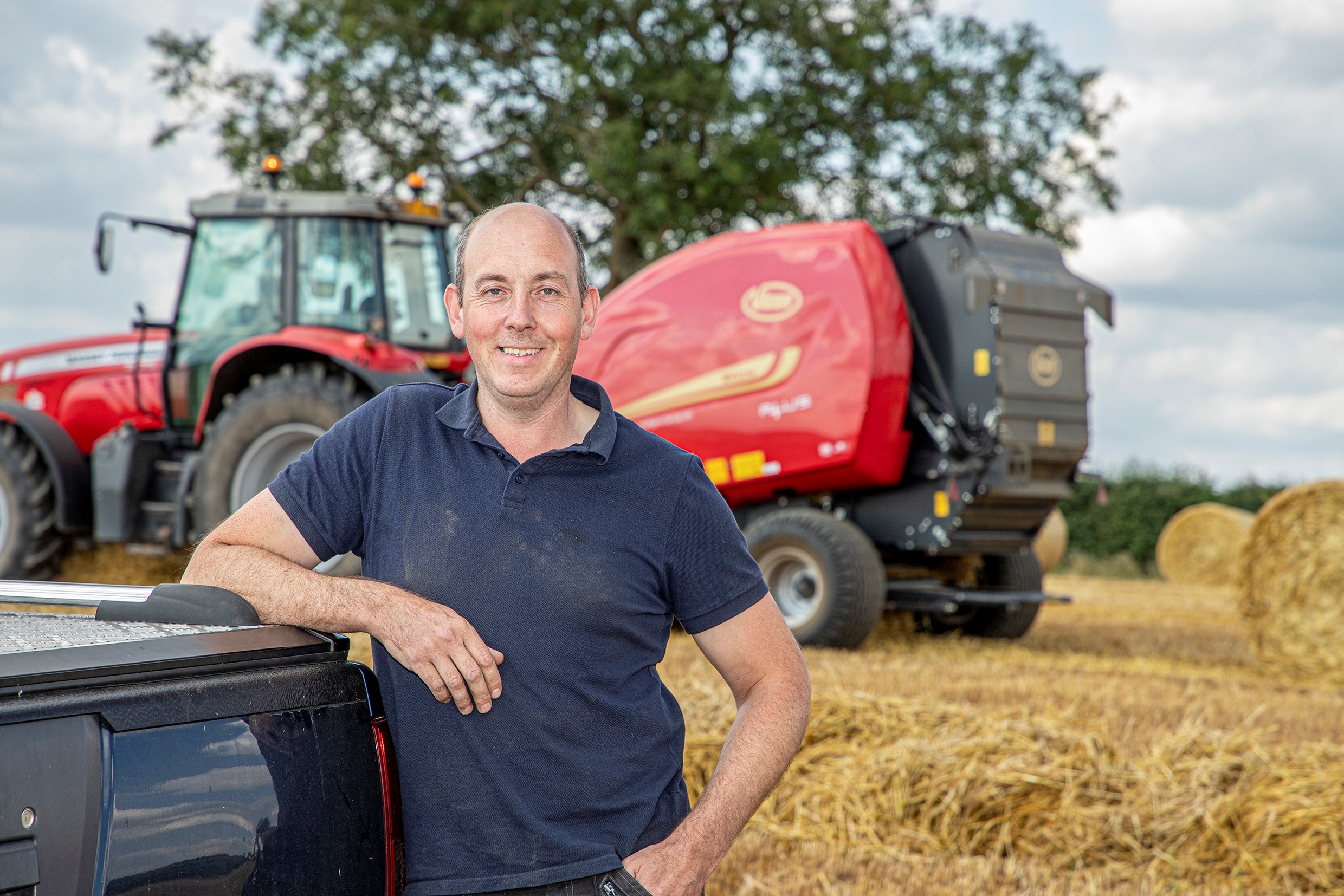 Based at Fen Farm, Barnby in the Willows, Newark, Neil runs a herd of beef cattle off 100 acres of grass, and provides a mowing, raking and round baling service comprising straw, silage and hay bales for customers.
"I've had a variety of round balers over the years, but none have made bales with the consistent size, density and shape of my Vicon baler," he says. "It's very impressive; bales are like peas in a pod and output is good too, making 100/hour without rushing around."
Having just replaced his five-year old, 40,000 bale-example RV5216 with the very latest RV5216 Plus series baler from local dealer Farmstar, he says his past experience of the variable chamber RV baler has given him the confidence to bale pretty much anything.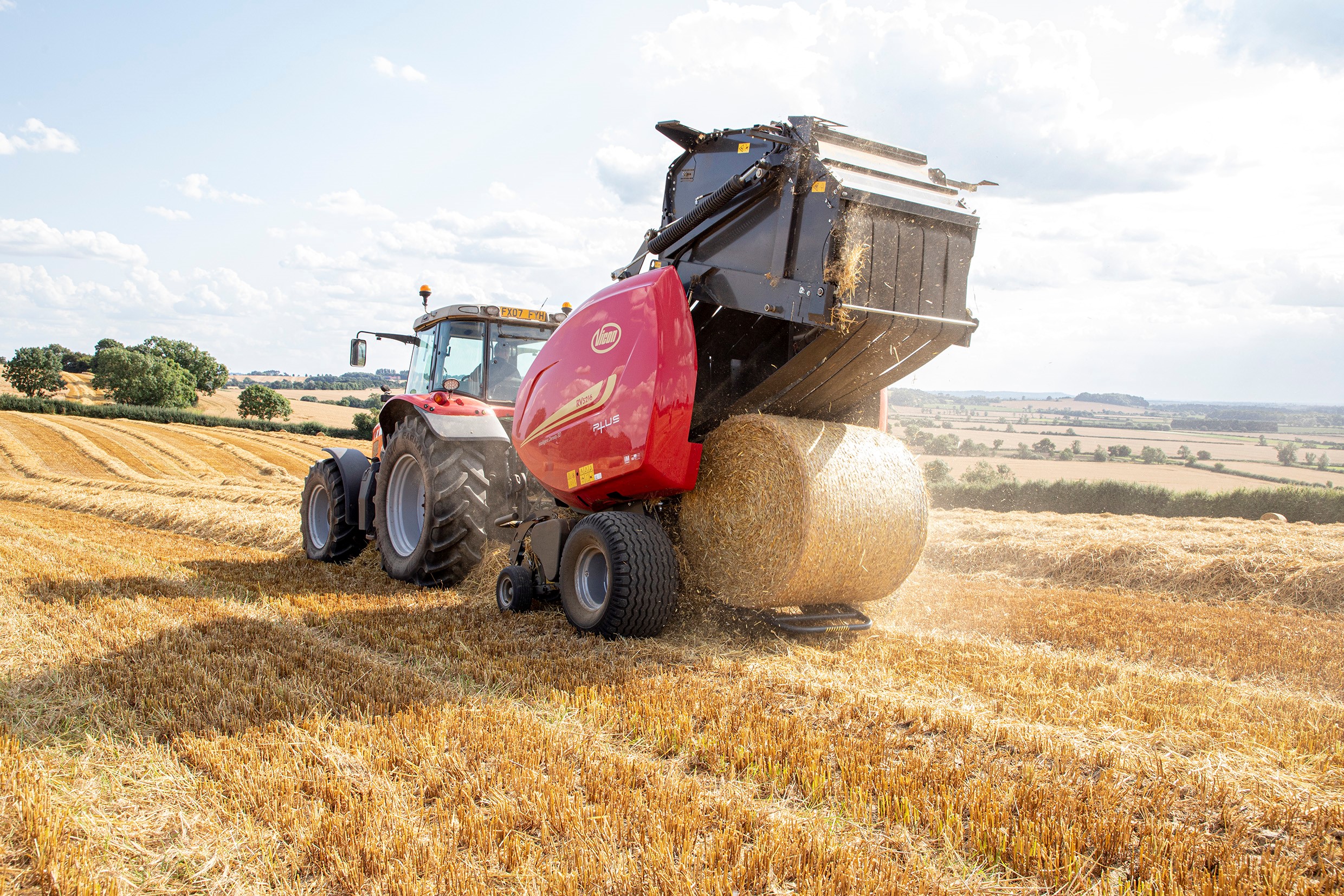 He recalls being asked to bale a 30-acre field of straw that had been harvested by an Axial Flow combine.
"The swaths were just so smashed up," he says. "It looked like another baler had been over the top and skimmed off the best of the swath. So I fitted the short crop plate into the chamber and got stuck in. There was only enough straw to make 11 bales, but every one of them was perfectly formed. I was really impressed with what the baler had done."
"For extremely short, brittle straw, fitting the crop plate is essential," says Neil. "It's easy to install without tools, but you need to remember to remove it before going back into silage or a better crop of straw."
He says it was the PowerBind net injection system that first got him interested in Vicon balers.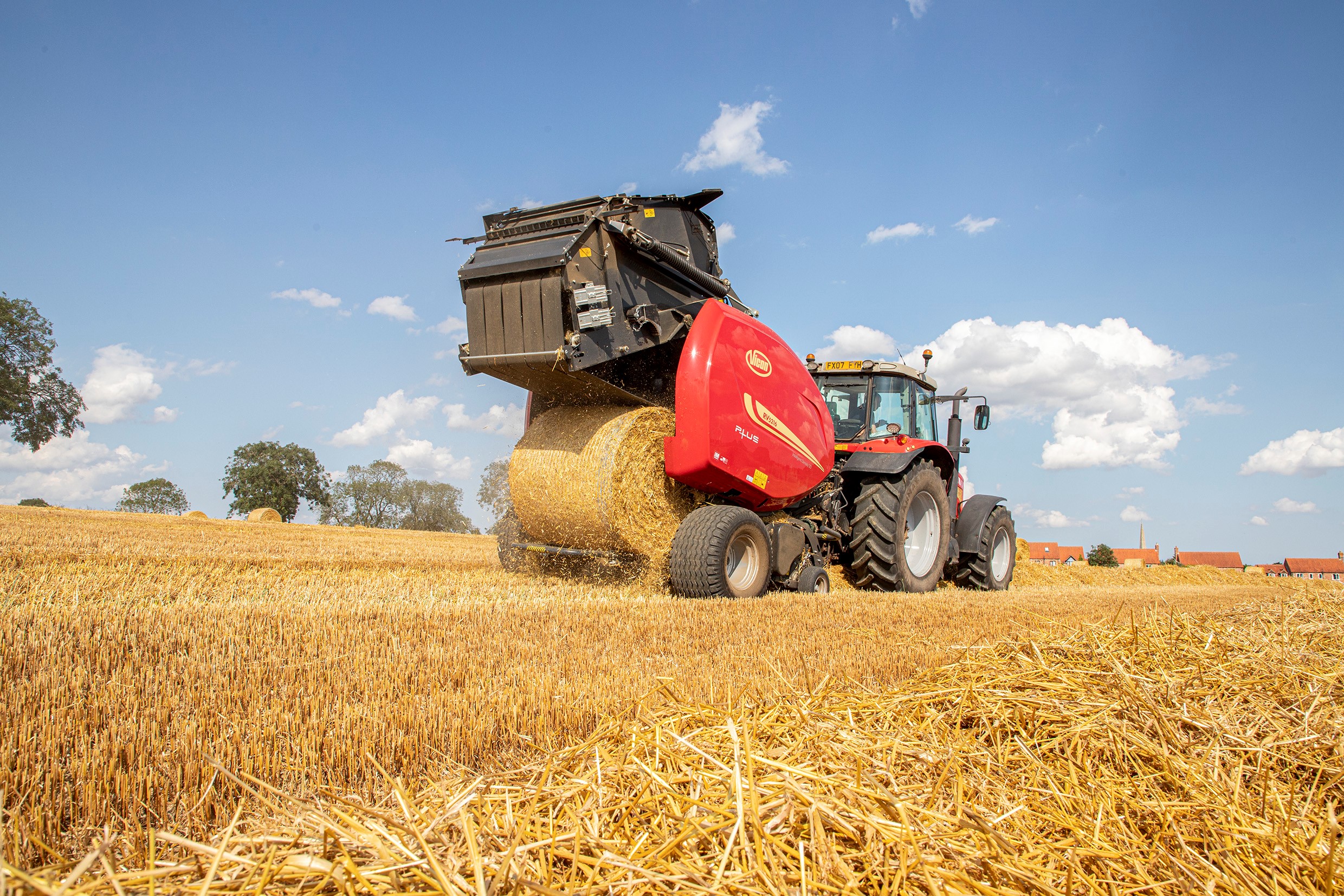 "The bales are so good, that I'm convinced that I am now using less net for tying," he adds. "It takes just 2.1 turns of net on silage and up to three on very chaffy straw."
He says daily maintenance is easy thanks to banks of grease nipples all over the machine, and the twin-cam pickup also comes in for high praise, which leaves little crop behind and is kind on tine wear too.
"After five seasons with that first RV, I knew that whatever the crop I'm going into, the Vicon will just bale it," he says. "It's by far the best baler I've ever run, and the new Plus-series is no exception – the Plus series has made a great baler even better."