Vicon Andex 323-353-394-424T-434-474T
CompactLine single rotor rakes with a maintenance-friendly system.
Working width of 3.2-4.7m
Compact Single Rotor Rakes
Vicon offers several compact single rotor rakes, designed for use on low horsepower tractors, but which still deliver considerable working width. Vicon single rotor rakes offer working widths of 3.2-4.7m. With the option of pivoting, fixed three-point linkage mounting and a trailed version, there is a model to suit all needs. All rakes (except Andex 424T) have mechanical height adjustment via a crank, with the possibility of adjusting to the individual field conditions.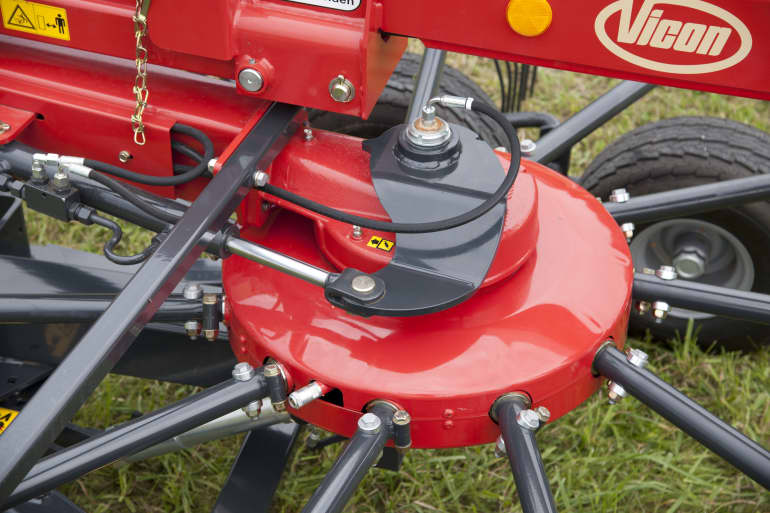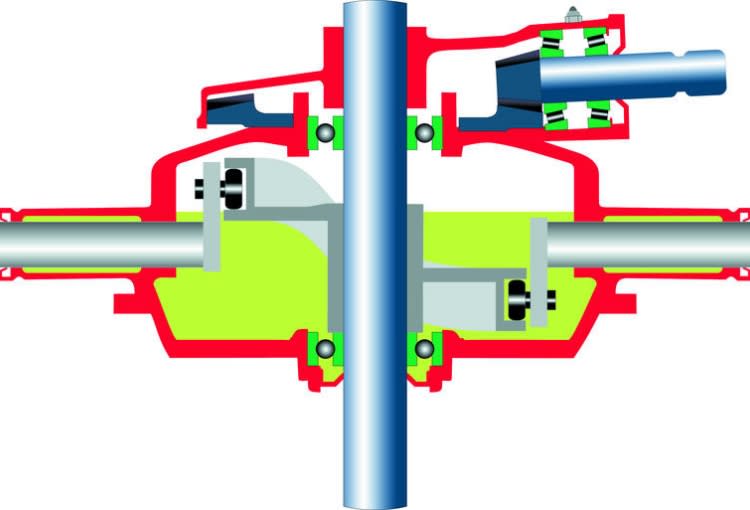 The Vicon CompactLine rakes feature oil-immersed cam discs and guide rollers.
Tine arm bearings are fully lubricated, and hence absolutely maintenance-free.
High-tensile tine arm holders and two bearings on either side of the driveshaft, provide the compact unit with strength and dependability.
Vicon-developed cam tracks are specifically tailored to individual rotor diameters for optimal raking at any working width and on any model.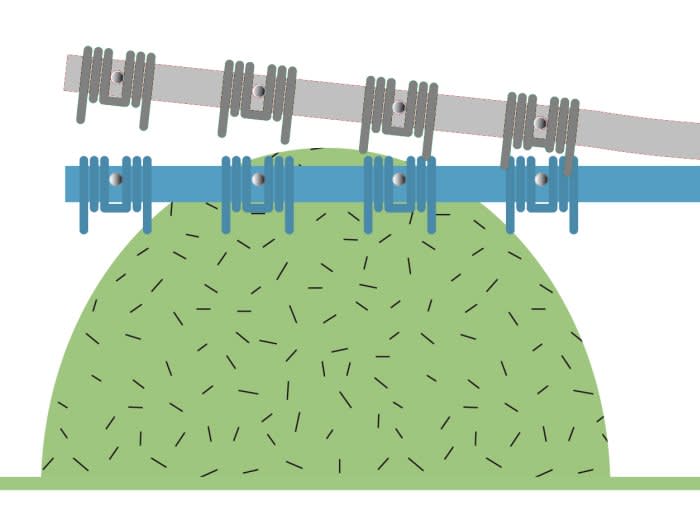 All Vicon CompactLine rakes feature curved tine arms for significantly cleaner raking performance and optimised swath formation.
This design ensures that the row of tines on each tine bar has a more effective approach angle to the oncoming crop, and also gives a cleaner lift out of the tine from the formed swath.
Technical specifications
Download brochure
| | | | |
| --- | --- | --- | --- |
| | Working Width | Tine Arms | Weight |
| Andex 323 | 3.20m | 9 | 315kg |
| Andex 353 | 3.50m | 10 | 420kg |
| Andex 394 | 3.90m | 11 | 460kg |
| Andex 424T | 4.20m | 11 | 570kg |
| Andex 434 | 4.30m | 12 | 480kg |
| Andex 474T | 4.70m  | 12 | 665kg |
Find nearest dealer