The Power of Simplicity!
The easy to operate sprayer from Vicon!
Key features of the Vicon iXter A mounted sprayer include a lower weight, which is close to the tractor. It is easy to operate the iXter A sprayer with the control panel, chemical inductor, hand wash tank and clean clothes locker all on the same side of the sprayer.
Operation can be made easy from the tractor cab with the simple electric Remote Control or the easy-to-use FlowMate Control spray computer.
The Vicon iXter A will be available with 800, 1000 and 1200 litre tank capacity in combination with two different boom types: the HOSA aluminum boom with the advanced Z-folding principle and a complete new generation of the well-known HC steel boom range.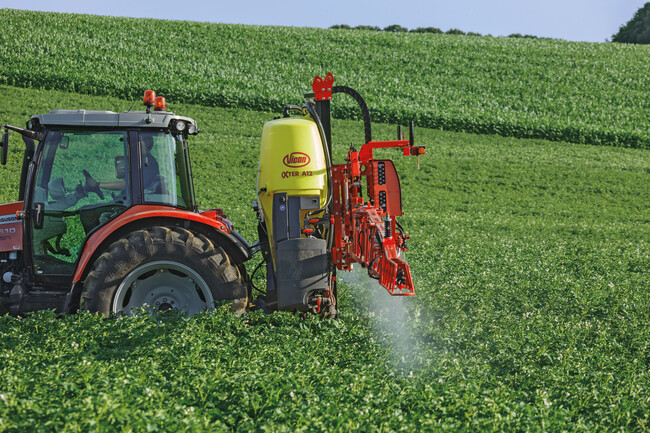 24th July 2017