EXTRA 732T and 732R - Racecar Mowing with 3.20m Working Width
EXTRA 732 - the new series of 3.2m mounted conditioners with QuattroLink suspension concept. Available with SemiSwing steel tines (EXTRA 732T) or roller conditioning (EXTRA 732R).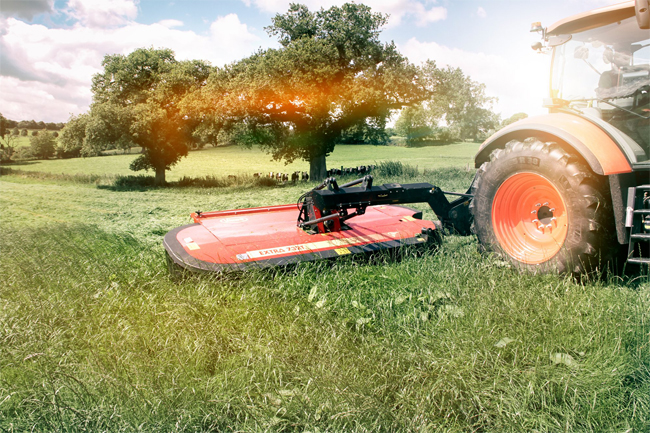 QuattroLink – The racecar suspension concept
The Flexibility You Need to Manage Your Crop
The EXTRA 732 comes with a host of smart features that allows you to get the job done faster, smoother and more efficient. When there's work to be done, you need a mower conditioner that is easily customised to the exact conditions facing you today.
Dual Adjustment of Conditioner Plate
The conditioner plate of EXTRA 732T can be adjusted at both front and rear ends to customize the conditioner to crop intensity. The front end is adjusted separately to suit the crop intensity, even for massive crop, to avoid any blockages. Rear end is adjusted to ensure smooth and efficient crop flow into swaths or wide spreading.
Easy Change-over for Widespreading
Changing from swathing to widespreading is virtually a one minute job. The swath plates are easily slided to the side and spreading vanes are moved into position. No tools are required.
QuattroLink – Racecar Suspension Applied for Mower Conditioners
EXTRA 732 is fitted with the new Vicon suspension concept called QuattroLink. QuattroLink provides an accurate tracking ability and a highly flexible working range. The mowing unit is pulled by the 4-arm suspension, fitted onto a fixed carrying arm that allows the mowing unit to float independently over the field, adjusting precisely and instantly to any changes in ground contours.
Benefits of QuattroLink
Exceptional ground following system. The four suspension arms provide an adaptation range of 400mm upwards and 300mm downwards for accurate tracking.
Excellent adjustment to uneven field conditions with a transverse working range of 30
BreakAway Protection – When encountering an obstacle in the field the mowing unit will swing backwards and over the obstacle, even on the inside of the mower, and then return it to the original working position. No need to stop – no time lost.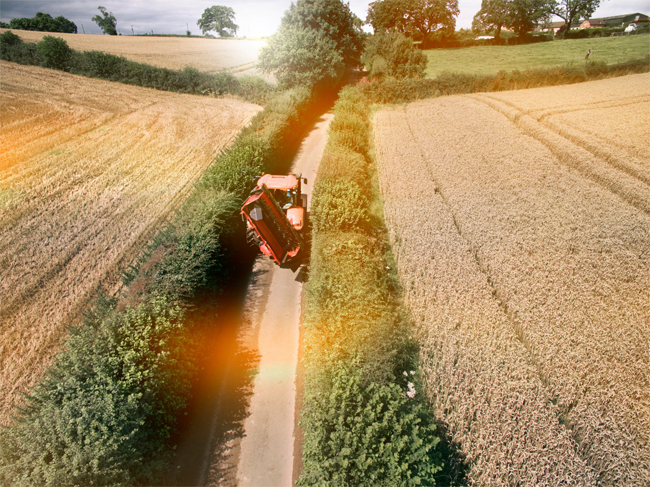 The new EXTRA 732T with a transport solution that is suitable for narrow countryside roads like in the UK.
21st August 2017